Dawayne Bailey is a composer, guitarist and vocalist who is currently a solo artist on GOBLIN GIRL RECORDS. DB has toured the world and recorded with many artists, most notably is his near decade tenure with legendary band, Chicago.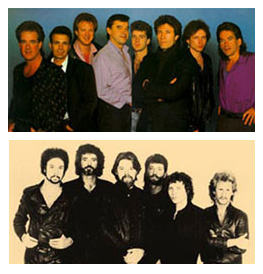 The title track to Chicago's infamous unreleased album, "Stone of Sisyphus", was composed and sung by DB. He has contributed to various other Chicago albums, videos and TV specials. DB also took part in Chicago's 1993 ceremony of the band receiving their star on the Hollywood Walk of Fame.
DB has also toured and recorded with Bob Seger and The Silver Bullet Band and plays guitar on Seger's "Like a Rock" television commercial for Chevy Trucks.
DB recorded and performed in Australia with singer, Jeff Duff and bassist, Rebecca Johnson in 1997.
DB also toured and recorded with French legend, Veronique Sanson from 1998-2000.
DB is also a major Frank Zappa fan and has written music with Zappa's drummer, Jimmy Carl Black, recorded with Steve Vai's bassist, Stuart Hamm and guitarist Eric Johnson and even appeared on Pat Boone's metal/big band album with Dweezil Zappa.
Check the DISCOGRAPHY page here for more details on DB's extensive career in television, movie soundtracks, albums, videos, and solo work. Also check out DB's OFFICIAL FORUM where he answers questions about the various phases of his career and life.
DB is a native of Kansas and currently resides in Los Angeles, CA.